Description: Local lesbian goes out and sees what her city has to offer. Local lesbian writes about it.
*In this particular piece, the lesbian goes to a nearby city.
---
I took a trip to San Francisco last weekend and decided to pay a visit to the city's only lesbian bar. According to their website, Wild Side West was opened by two out and proud lesbians (Pat Ramseyer and Nancy White) in 1962, and "every night  is a blend of lesbians, locals, eclectic art and neighborhood sports bar."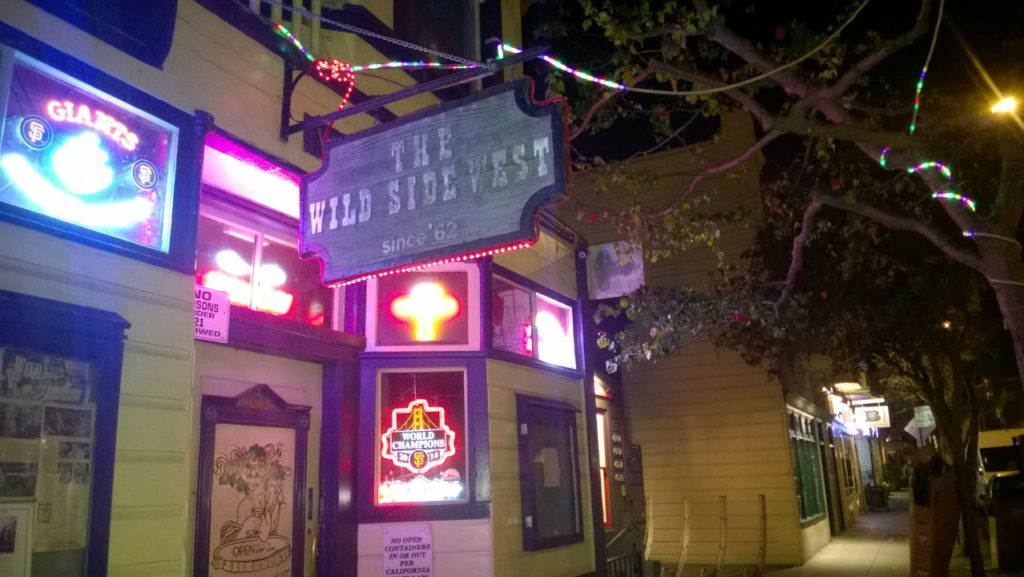 As I got further away from the busy streets of San Francisco and closer to what seemed like a really quiet part of town, I wondered if I had typed in the wrong address when I requested my Uber. I hadn't.
I arrived at 424 Cortland Ave, and walked in to find a few people sitting by the bar, and two women playing pool. I was underwhelmed. There were maybe eleven people there in total, and at least four of them were men.
My first stop was the bathroom. After that, I sat at the bar and attempted to order a drink. They didn't have a drink menu and they only accepted cash, but their ATM was being weird, so the bartender advised me to go to the little store up the street so I could get cash back.
Ten minutes later, I sat at the bar, lemon drop in hand, as I took in the decor of the bar. In a word, it was gay.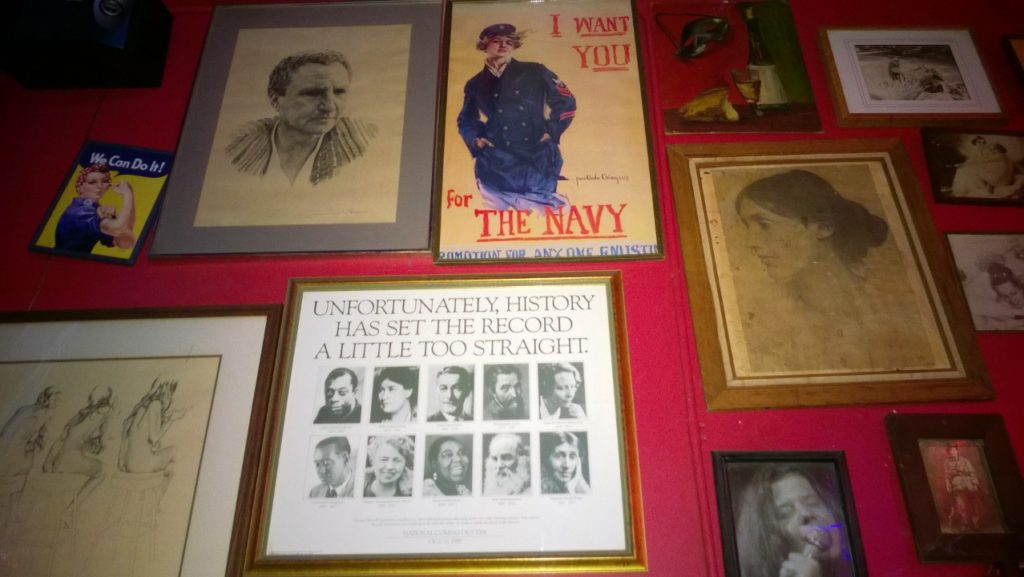 Later, one of the women who had been playing pool when I walked in, asked the bartender to put the game on. I payed some of my attention to The Golden State Warriors as they took on some other team, and the rest of my attention to my drink.
Soon after, the pool-playing-basketball-watching older dyke was next to me ordering a beer for herself and asking the bartender to get me another drink. I thanked her, and then we made small talk about this being my first time in the city and at the bar.
She told me that there used to be more places for lesbians to hang out, and that there was this club she used to go to when she was younger. It was open every Friday and Sunday, and she used to live for those nights. She hypothesized that many lesbian bars had closed because "lesbians stop going out when they get coupled up." I brought up other factors like men making more money than women on average, and the current state of queer identity politics.
She invited me to her table where I got introduced to her friends– a friendly lesbian in her 50s (I'm assuming), a man in a cowboy hat who didn't say much, and a straight woman who she called "the queen of the table."
She showed me the garden in the backyard– which would have been an amazing place to hang out if it hadn't been so cold and dark that night. Of course, small things like that didn't deter a few people (who weren't me) from sitting out there for hours.
My friend Holly met me at Wild Side West about two hours after I arrived. By that time, the number of people in the bar had tripled, and two other bartenders had showed up to work. Pool-playing-basketball-watching older dyke bought shots for all the bartenders and a beer for Holly. She would have gotten me yet another drink if I hadn't politely declined.
Throughout the night, she talked about how much she loved the bar, and how often she came there. Her enthusiasm made me love the bar a little too.
Later that night, Holly and I went to check out the other bars in The Mission District. We stopped by El Rio, a self-described "LGBTQ+ space" and were disappointed to find that it was crawling with straight people. If I had simply walked in without first looking it up online and learning that it started out as a gay bar, I would have had no idea.
We stopped by three or four bars after we left Wild Side West, and I have to say that all the others paled in comparison to the little cash-only bar on  Cortland Avenue.
---
Want to tell us about a cool lesbian hangout in your city? Submit your story to: [email protected]