My girlfriend and I spent New Year's Eve in Barcelona, so naturally, I scoured the internet for a lesbian NYE party to attend. That's how I found Aire Chicas.
Aire Chicas is a club event for lesbians and their friends. For 30 euros, I got a ticket that gave me access to their New Year's Eve party and one drink.
The party was scheduled to start at 11:55pm on December 31st, so my girlfriend and I decided to do the countdown into the new year at Montjuïc Magic Fountain before heading over to the club. As it turned out, literally every other person in Barcelona was heading to the Magic Fountain too.
There were so many people on the metro, that the train eventually stopped moving. We were stuck there until midnight, so we ended up doing the countdown in a train car with hundreds of drunk people.
On the upside, the train had stopped close enough to Aire Chicas that we decided to walk directly over there. When we arrived at the entrance around 12:15AM, we considered the possibility that we might have been scammed. No one was in line, and the gate was padlocked.
Not long after, we saw some women in blazers and asymmetrical haircuts walk over, and I thought "Lesbians! This must be the place."
The party started over an hour late, but the vibes and decor made up for it.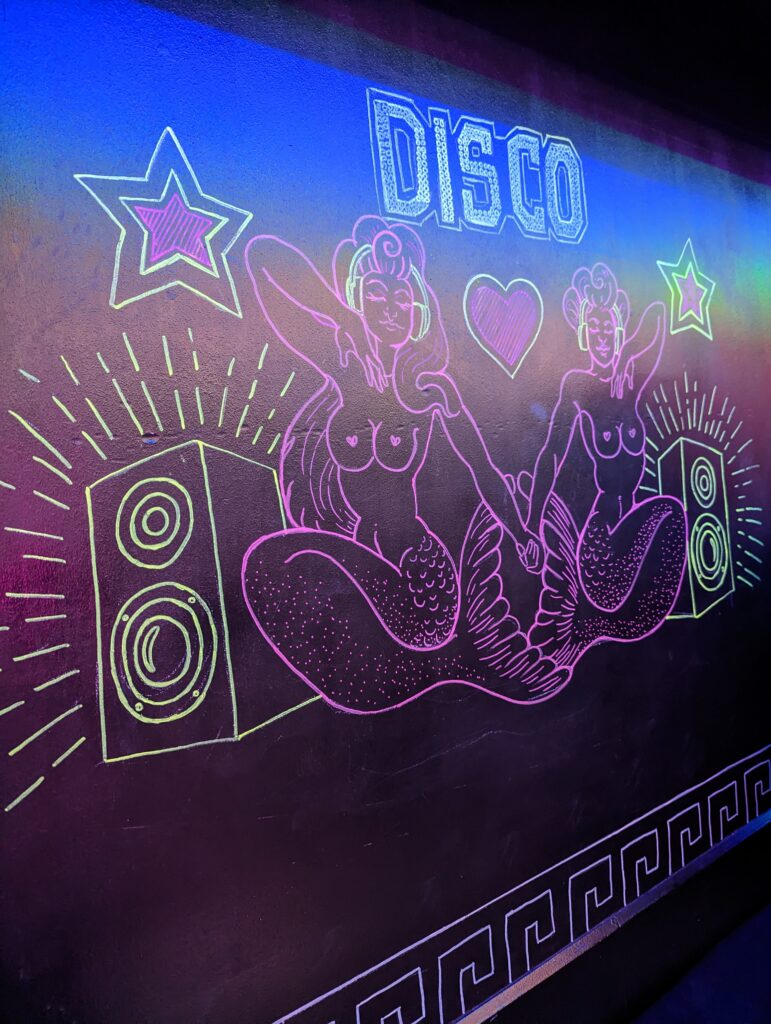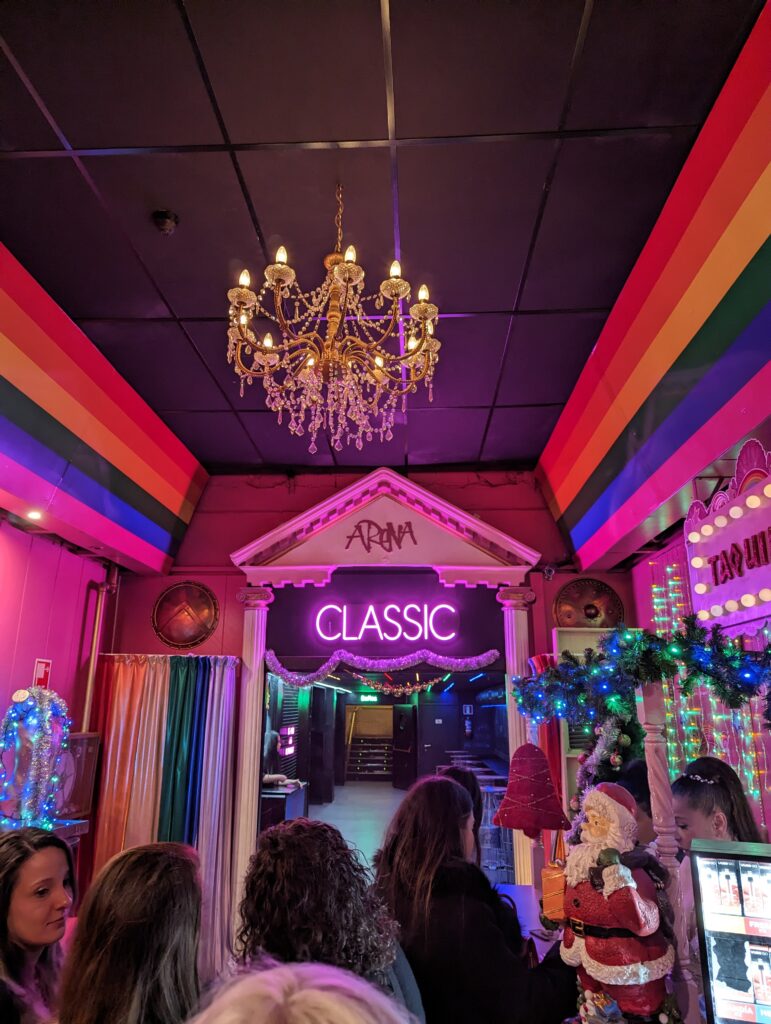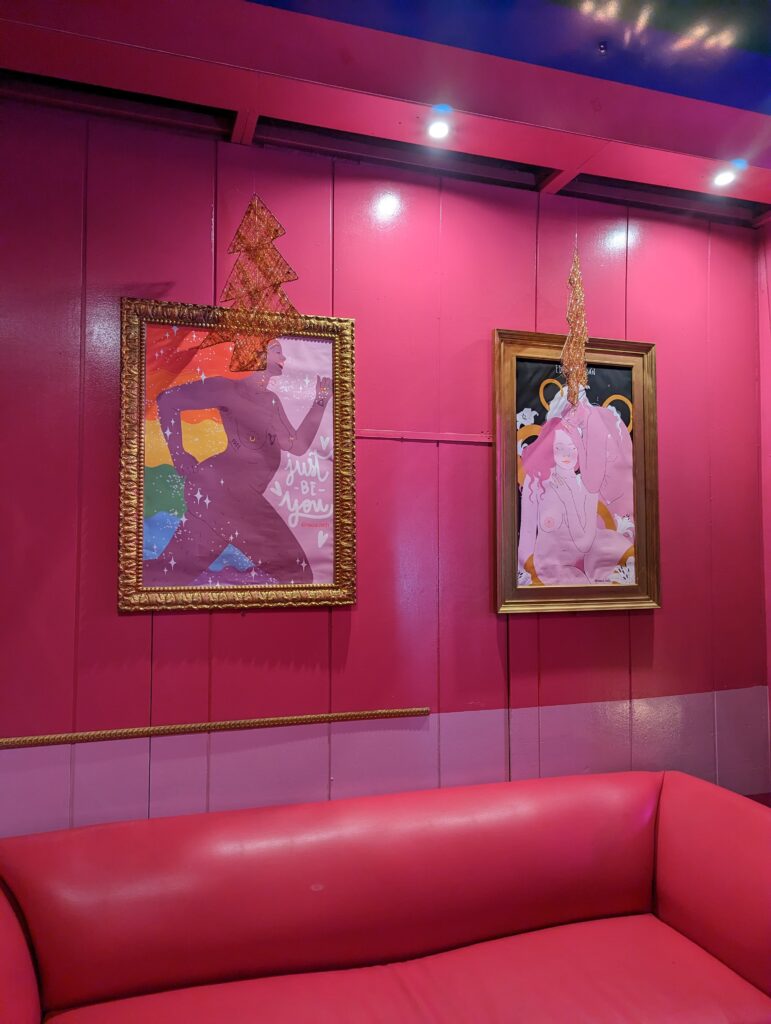 The music was great. We danced all night, and felt safe and comfortable enough to be affectionate. I would come back to Aire Chicas again, but next time, I'll be sure to arrive fashionably late.