BROOKLYN, NY
I spent last weekend visiting a friend in Brooklyn. When I looked up bars in her area, I was surprised to find one that was self-described as a "low-key lesbian bar with a warm vibe."
Having never heard of Ginger's Bar before, I took to a trusted lesbian Facebook group to ask about other people's experiences there. The feedback was all positive:
Out of all the NYC "dyke" bars, [Ginger's] is probably the best and most actually lesbian-specific.

Ansley
Ginger's is the only dyke bar left as far as I'm concerned. The only men I regularly see there are gay men, and it is mostly gay women overall. Loud, lots of dancing to early 2000s r&b, LOTS of flirting and pool. I love it.

Jamie
Ginger's is my favorite spot tbh. You can also bring in pizza if you're hungry and there's a lot of outdoor space in the back to hang as well.

Adriana
I was sold.
My friend and I went to Ginger's at 10PM on a Saturday night. We immediately ran into her straight male boss who allegedly "didn't know that it was a gay bar at first." After a brief exchange of pleasantries, he set some money down on the bar and left. That encounter was as random as it was hilarious.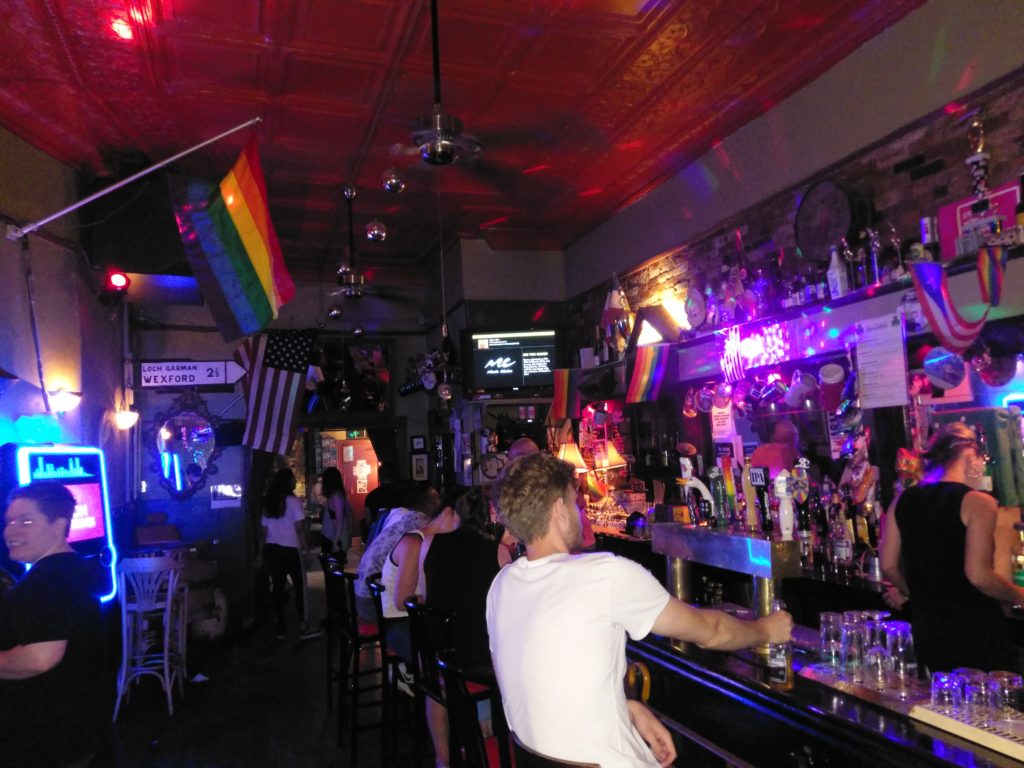 We got drinks at the cash-only bar. The female bartender was friendly and chatty. We explored the place further, stopping briefly by the pool table before settling down outside on the patio.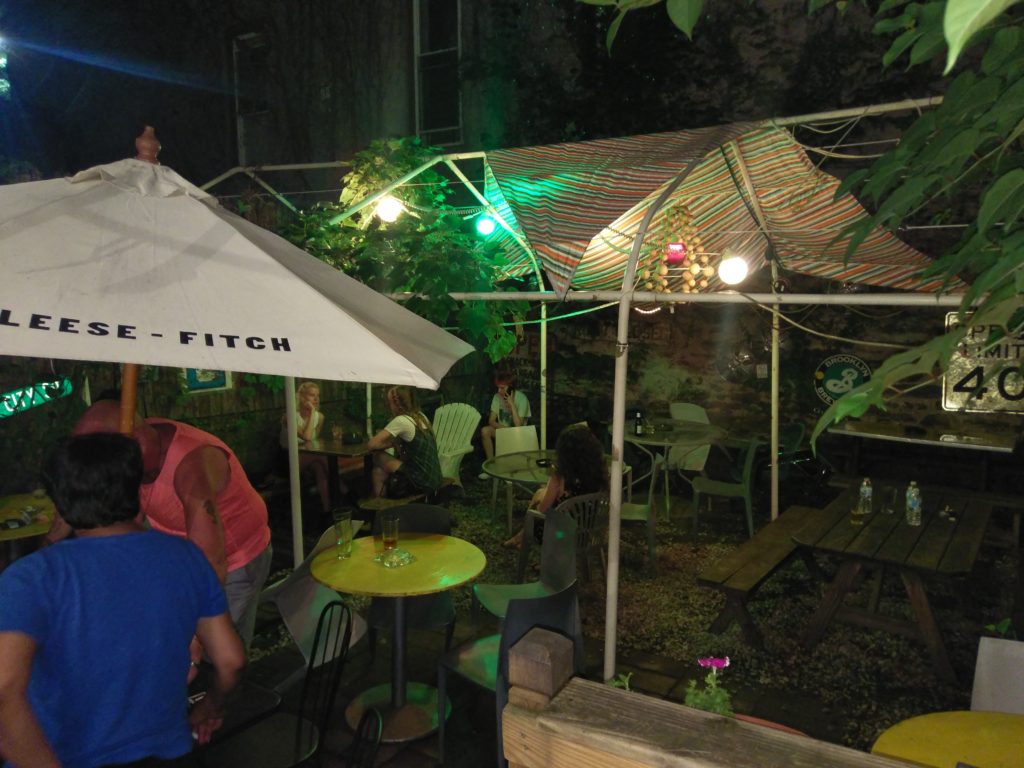 Another friend met us out there later, and we talked for hours about everything from the clusterfuck that is online dating to how to go about starting more lesbian events. By the end of the night, all the tables on the patio were occupied by groups of people who were discussing one thing or another.
It's not every day that you find a bar that you can have an actual conversation in. Ginger's is that bar, and its description as a "low-key lesbian bar with a warm vibe" definitely does it justice.