Description: Local lesbian goes out and sees what her city has to offer. Local lesbian writes about it.
---
Lezbowl was the second local event hosted by Girl Social LA— a group that produces fun events for lesbians and bisexual women in the area. As the title implies, the night was an opportunity to hang out with a bunch of lesbians, so I obviously went for the bowling aspect of things.
I arrived at Bowlmor in Santa Monica about 30 minutes after the event started. I was greeted by the friendly organizers before I made my way to our designated bowling area. The last four lanes had been reserved for the event. Those lanes were sectioned off from the rest of the alley with a big red curtain.
To be honest, the night didn't start off on the most positive note. I waited at least 45 minutes before I got a chance to bowl, and it seemed like it was taking forever for my friends to arrive, but my night improved after I finally got in a game.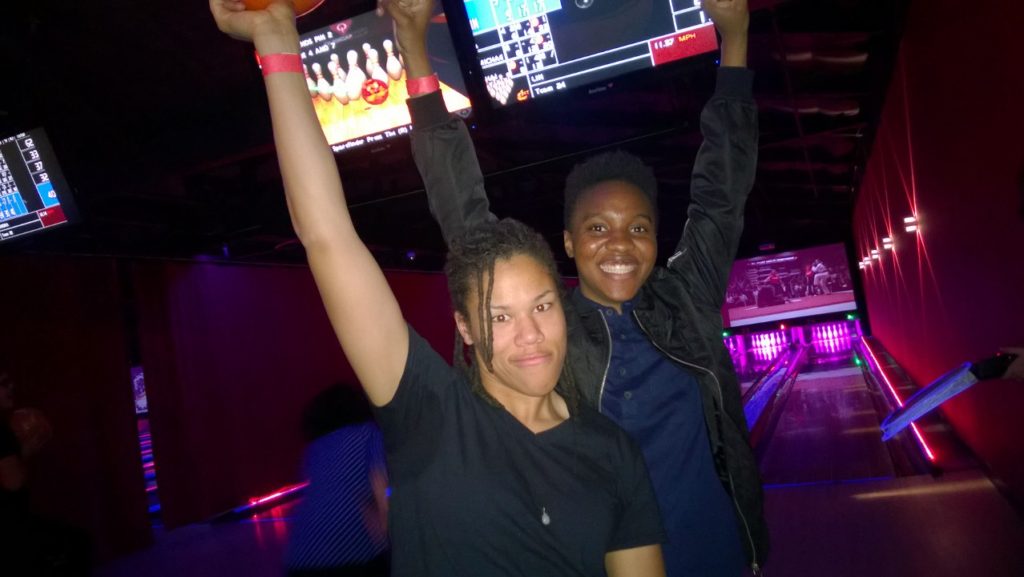 Some people were pros while others couldn't bowl to save their lives, but we all had fun with it. We applauded and high-fived everyone, whether they got a strike or rolled the ball straight into the gutter two times in a row.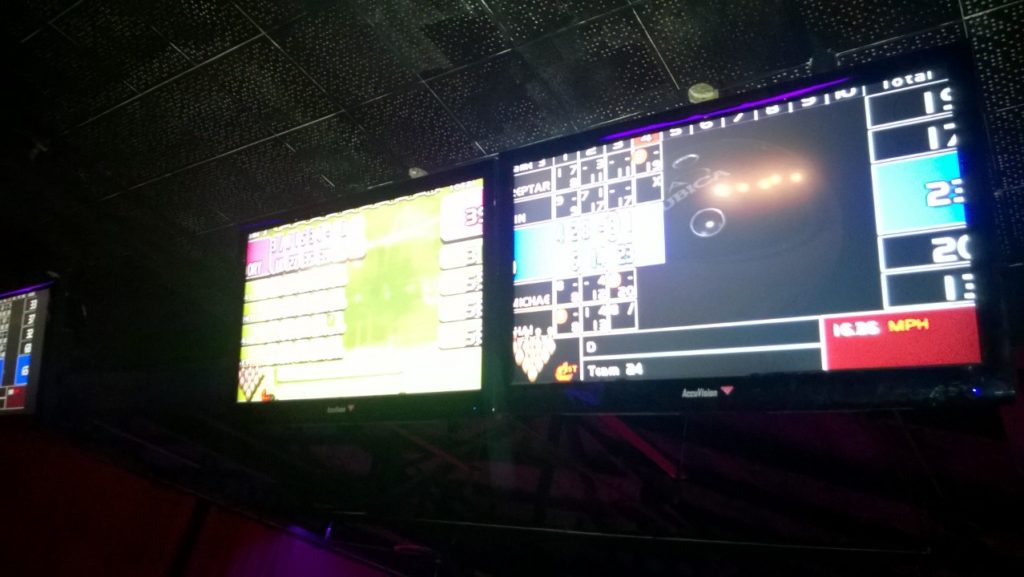 The service at the bar was slow, and the drinks were nothing to write home about, but all things considered, Lezbowl was fun and it gave me an opportunity to meet new friends and to hang out with some of the women I'd met at previous lesbian events.
Next up on the Girl Social LA calendar is an event called "Lezzertag". It's taking place in Torrance, CA next week and it sounds like fun. Check that out if you can and be sure to like Girl Social on Facebook to hear about more events.