Description: Local lesbian goes out and sees what her city has to offer. Local lesbian writes about it.
---
"For Women. By Women" (abbreviated as WxW) is a daytime event that was organized by members of the Los Angeles LGBT Center. As the name implies, it was put on by and for female members of the LGBT community.
The first WxW event took place at Barnsdall Art Park last Sunday. The schedule included short films, a lesbian culture comedy show, a fashion show, and live musical and theatrical performances. Admission was free, and so were food and drinks.
Everyone had the option of staying in the theater to catch all of the above-listed events or going outside to browse the booths and play games like "bra pong".
In the process of browsing the booths, I heard about a Women's Dodgeball league called No Boyz Allowed, and a women's roller derby league called Angel City Derby. The women who represented each of these groups were really cool and welcoming.
My friends and I hung out at the park long after the event ended. It was a good day.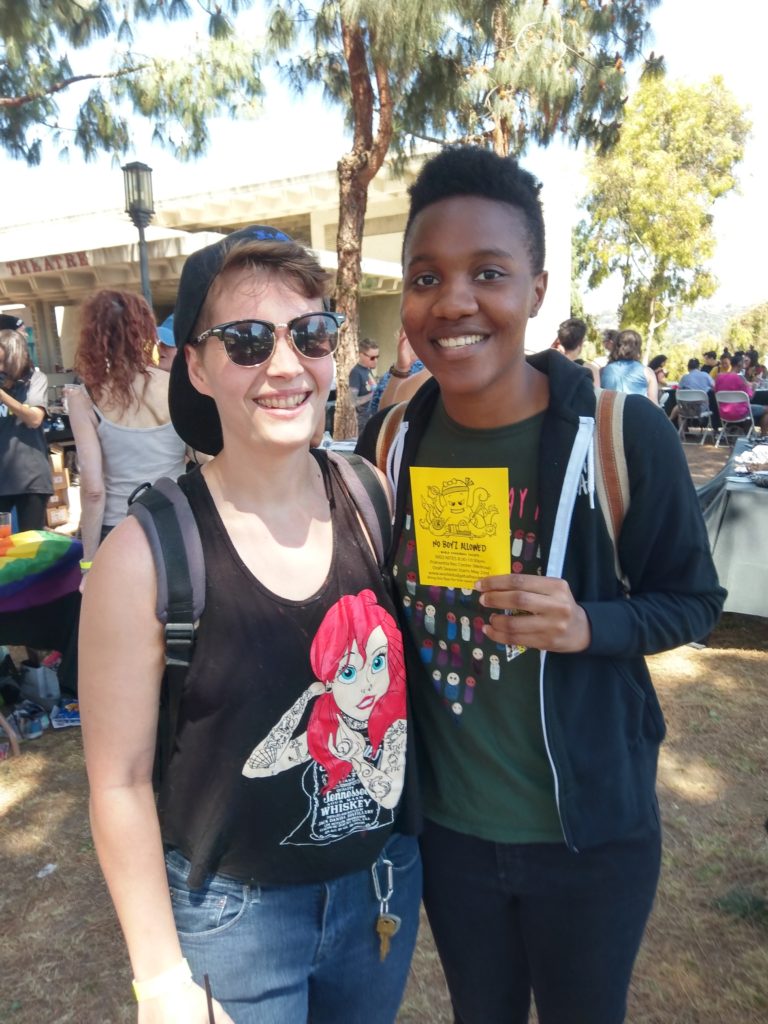 WxW was the highlight of my week. We need more events like it.