Last weekend, sixteen lesbians from different parts of the world convened at a campsite somewhere in California. We were there to take part in Actualize– a lesbian event that I had spent a year putting together.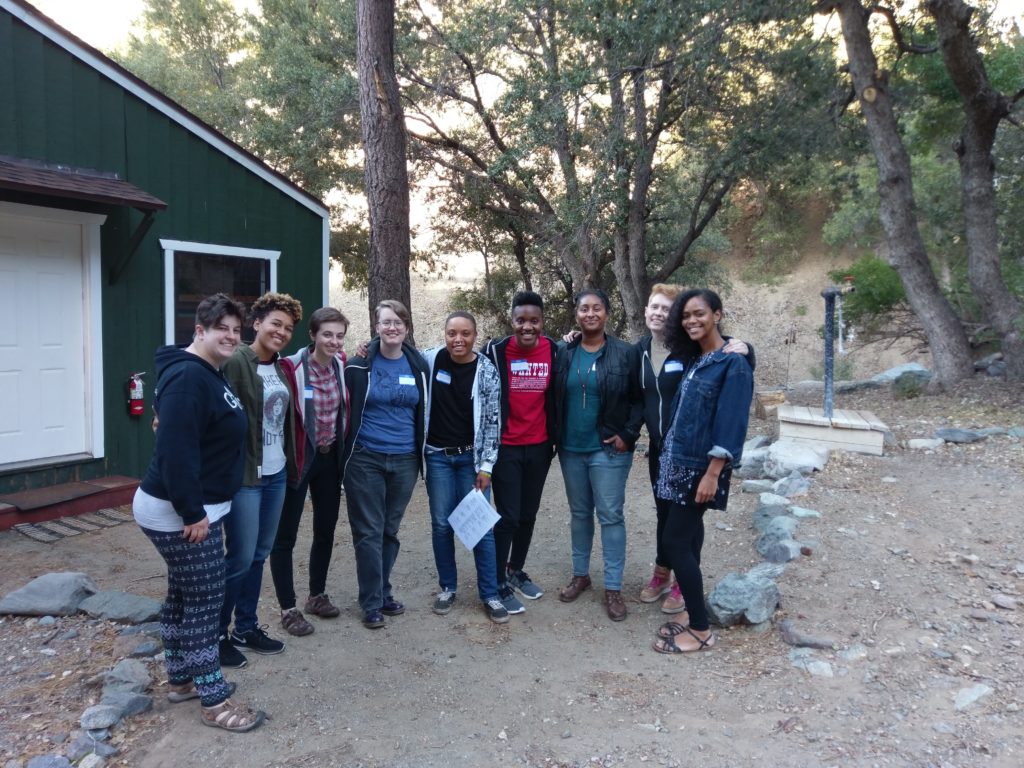 Being a lesbian can sometimes be an extremely isolating experience. The purpose of this gathering was to combat that by connecting a group of us to each other, and by using our time spent together to support lesbian artists and celebrate lesbian achievements.
On Friday, we did a thing called "speed-friending"– think speed dating but more fun and with less pressure. After that, we played lesbian trivia which consisted of questions like "Who was the first lesbian in space?" and "Which holiday did Ellen Page come out on?" Trivia was followed by performances from Dior Williams and Paradigm.
On Saturday, we had five workshops: Feminist Consciousness Raising, Healing Through Poetry, Creative Writing, Radfem Spirituality, and Improv.
In addition to the workshops, we saw a lesbian movie, had both a pool party and a campfire, and took some time to write nice notes to each other.
On Sunday, during the closing ceremony, several women shared how glad they were to be a part of Actualize, and how amazing it felt to spend an entire weekend with other lesbians.
Taking the idea that some friends and I had about creating a lesbian-only gathering and turning it into a real thing wasn't easy. I struggled to find a venue that was accessible, non-religious, available, affordable, and more. I had to figure out who to invite, who would perform/ host workshops, and how everyone would get there. It took a long time, but it was definitely worth it. And I can't wait to do it all again next year.
---
Actualize is an intentionally-small, lesbian focused gathering. Tickets are not available to the general public. If you're interested in attending the next one, email us at [email protected]