Spoilers ahead.
---
Set in New York City, in the late 1950s and early 1960s, The Marvelous Mrs. Maisel is primarily about a female stand-up comedian (Midge Maisel) who struggles to make a name for herself in the male-dominated world of comedy. With the help of her tough-as-nails manager (Susie Myerson), who is simultaneously working to get her own career off the ground, Midge just might have a chance.
While Susie dresses and acts like a butch lesbian, the writers of the show have avoided naming her sexual orientation or giving her a love interest for four whole seasons. It's worth noting that every other main character is heterosexual, and they all have romantic partners.
For years, many fans criticized the show for its refusal to acknowledge Susie as a lesbian, but those who are affiliated with the series, skirted the issue repeatedly. In an interview with Buzzfeed News, Alex Borstein, who plays the role of Susie, once said:
"I don't know that Susie's ever been kissed or ever been held, and I think the first time she has a moment to experience that — I think the first person that decides to hold her or kiss her, that might be her first love, and I'm not sure what gender that would be

Alex borstein (on susie's sexuality)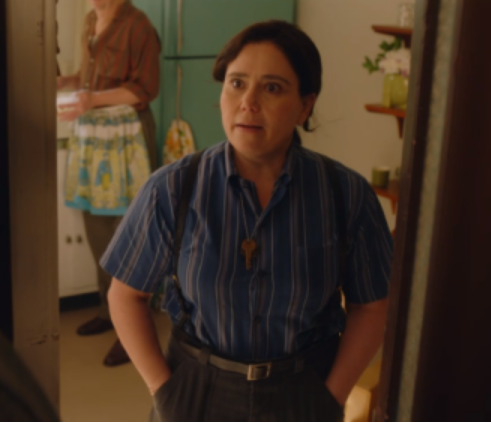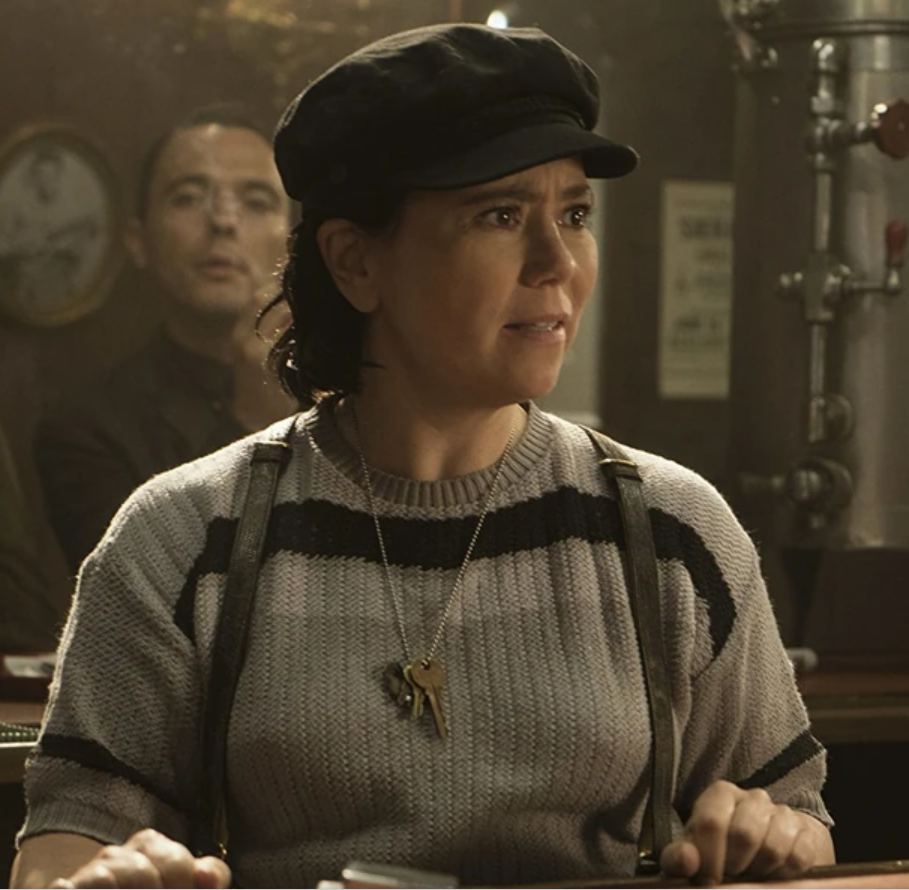 On the fourth season of Mrs. Maisel— perhaps due to the above-mentioned backlash from fans– Midge finally asked Susie about her dating life, but Susie deflected and said something along the lines of "my whole life is dedicated to making you a star." Later in the episode, Susie was offended when Midge went looking for a lesbian bar and subsequently invited her to it. She reiterated the fact that she was focused on work, and she didn't need help finding lesbian bars because the West Village was her neighborhood. She didn't explicitly say that she was gay, but it was very heavily implied.
Moving on to season 5. Midge is now working as the first female comedy writer on a famous late night show that's hosted by Gordon Ford, while hoping to get booked on said show as a stand-up comedian. Gordon makes a pass at Midge, so she reminds him that he is married. He says something along the lines of "my wife and I have an arrangement." Midge asks Susie if she knows anything about Gordon's wife, Hedy. Susie is visibly shaken by that question, but deflects it as usual.
Towards the end of episode 504, Susie goes to the set of The Gordon Ford Show to yell at a producer on Midge's behalf, and happens to runs into Hedy on her way out. She tries to flee but Hedy chases after her, claiming that there's a reason they ran into each other… "the universe is telling us something."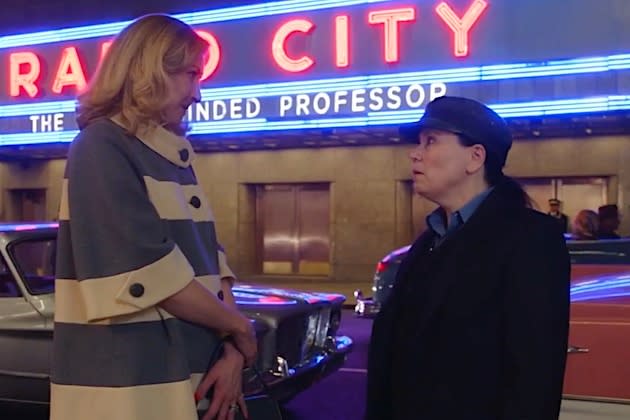 Their conversation reveals that the two women were in a relationship fifteen years ago, until Hedy left. Susie says "just because you lose interest in something, it doesn't just go away." Hedy wants to explain, but Susie's defenses are all the way up. She is clearly still hurting, so she declines Hedy's drink invite and leaves.
This is the first time in the history of The Marvelous Mrs. Maisel that viewers have ever gotten a real look into Susie Myerson's romantic past. In the fifth and final season of the acclaimed show, I am holding out hope that Hedy and Susie's storyline will get handled with grace, and that Susie will finally allow herself to love and be loved in return.