Earlier this year, I interviewed Kyra Borromeo, the founder of the lesbian travel company, Partheneia. That was back in April when the company's first organized trip was still months away. When asked what guests could expect during the trip to Maui, Kyra had this to say:
It's going to be relaxed, fun, joyful, and intimate. Essentially, we're going to see Maui in a way that they would never see on a commercial vacation. I grew up on Maui so I know it intimately, and I want to show my clients all the magic that Maui possesses. We're going to see waterfalls, secluded beaches, eat delicious food, and spend time with each other in a very relaxed setting. I truly believe that this trip will be conducive to everyone really bonding with each other in a way that they normally wouldn't in their every day lives. Hawaii has an incredibly transformative effect on people, and I really want to share that experience with our guests.
I got back from Maui last week, and I just have to say that Kyra was absolutely right. A week away from my regular routine was just what I needed. I spent five days exploring Maui with ten other women during the day, and then coming back to a gorgeous villa (equipped with a pool and a hot tub) every night.
One of the women on the trip was a yoga instructor, and on our first morning in Maui, we walked to the beach that was across the street from us, and did yoga.
Later that day, we hiked to Twin Falls.
During our time on the island, we explored shops, restaurants, bars, and beaches. Some of us went snorkeling while others tried surfing for the first time. Back at the villa, we had platonic cuddle sessions and intimate conversations when we weren't playing games like truth or dare or jumping into the pool half naked.
On our last full day in Maui, we drove up the long and winding road to Hana, and got rewarded with a breathtaking view of the black sand beach at Waiʻanapanapa State Park.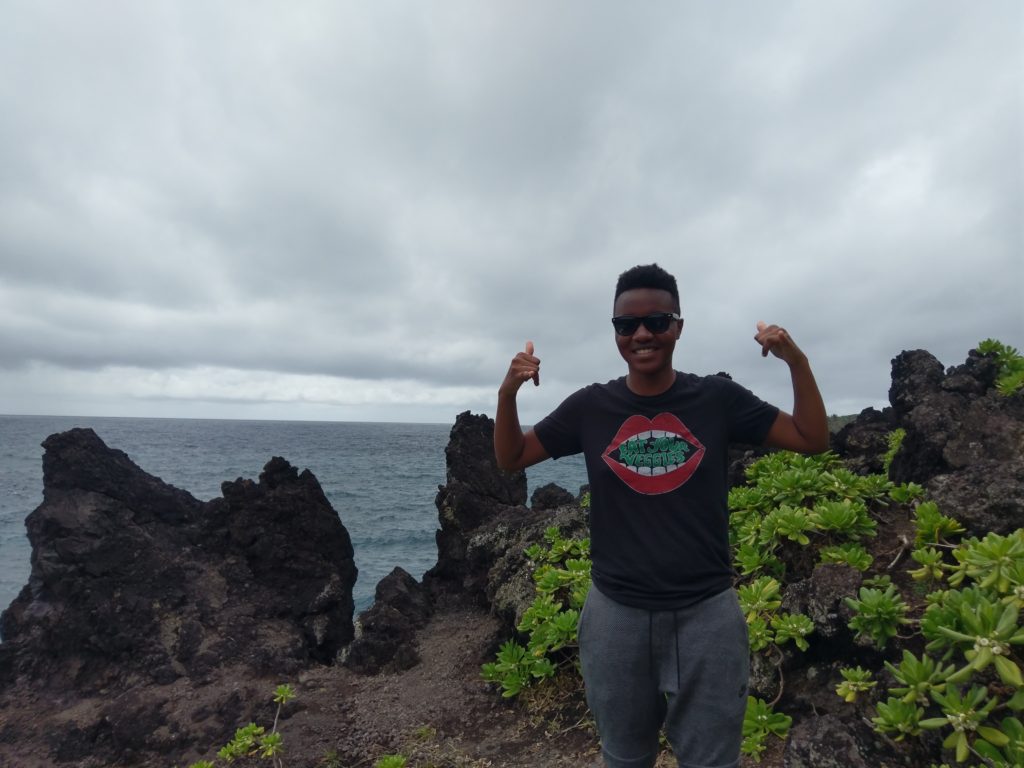 I came back to Los Angeles feeling rejuvenated and thankful for the experience.
---
Follow Partheneia on Instagram and/or Facebook to stay in the loop about future trips.