In celebration of Lesbian Visibility Day, here are four real life lesbian adults who are out, proud, and living their best lives.
---
JULIETTE
I've been working in tech for about a year now, and it's really shed a light on how my brain works. I'm autistic, so I tend to communicate in ways that many people don't necessarily understand at first, but somehow when I'm working with systems, certain things just make sense. I love their internal logic, and love using it to problem-solve and identify patterns. What's more, I love applying those same pattern-spotting skills to media-viewing and creation. The past few years for me have felt a lot like waking up. I'm working on video projects again and feeling at 30, like I know my voice. I'm a lesbian, I'm strong, and I'm happy in my life which I share with my partner of 8 years and our beautiful, quirky-beyond-words pets. I want to use my time and abilities to stand up for people, both within my workplace and outside of it–I want to make people feel loved and accepted while facilitating positive change for the future in whatever ways we can.
IG: @Juliettefara1
ALANA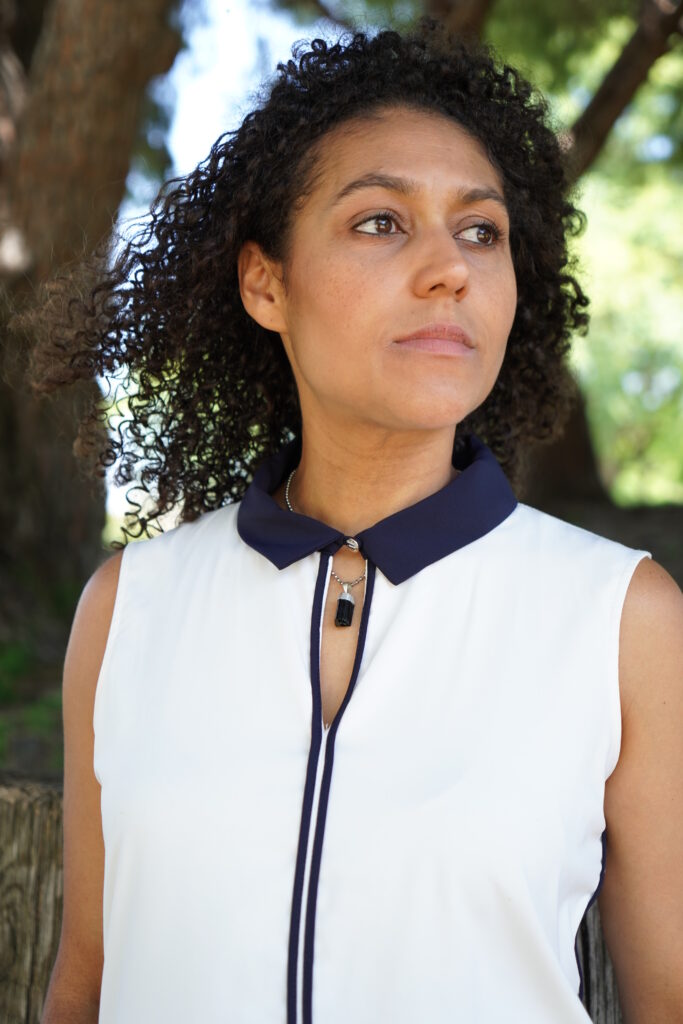 As a kid, I was hyper aware of what made me different from others. I was bi-racial and I suffered from asthma and allergies. I was so self-conscious that I spent most of my energy trying to assimilate, conform and "fit in." This eventually led to me developing a deep denial of my sexuality. Later in life, when I reflected back on those years of assimilation and self silence, I realized that it had unconsciously fueled my desire and capacity to advocate for others and empower them to advocate for themselves. This inspired me to create a boundary-coaching business. Now, I advocate at the intersections of racial justice and LGBTQ+ rights. It has been an honor to join leadership organizations such as The L Project, Stonewall Democratic Club, Equality California, and The City of West Hollywood Lesbian and Gay Advisory Board, to push legislation that will uplift this effort.
IG: @Theboundaryboss
ABBEY
My first piece of writing for Lesbians Over Everything was submitted anonymously. I was deep in a crush on an older, married woman and just wanted an outlet for it, though I had been a fan of this website for a while. After that, I submitted my first article with my name on it. Having my words out there was both exhilarating and nerve-racking. Writing for LOE has presented me with a lot of amazing opportunities to connect with my community. It's incredible to have an outlet for my many, many gay thoughts. I've been through a lot since that first article and I think that's reflected in my writing. I've also come a long way from being a teenaged baby gay, lifting weights in my underwear to the Rachel Maddow show late at night. I'm excited to grow alongside this vital space for lesbians.
IG: Bingbongbronson
PAULA
I got my first laptop in middle school and I wrote every afternoon and evening. I numbered all my stories up to the hundreds. I almost never finished anything, but I wasn't scared to be bad at it. I had so many things to say about the world and my place in it. That's why I got into lesbian, Latina, and immigrant organizing years later. I helped some friends start a lesbian group at my university, and was a member of a Latina activist group that raised more than $9,000 to fund DACAmented students' status renewal applications under the Trump administration. We fought the university administration for years to get a temporary undocumented student coordinator position finally made permanent. I poured everything into organizing. It's the work I recommend most to people; there's so many ways you can help, and there's nothing like knowing somebody's life has improved because of something you did. But I always come back to writing. Writing's the thing I've done the longest, aside from being a lesbian. I got a chapbook published last year and I'm working on a novel now. I have more things to say about being a lesbian of color in this world than I ever did in middle school. The prospect fills me with joy on bright days, and drives me to buckle down on hard days. I think I'll be writing about it for the rest of my life.
IG: @Paumolaco