Description: Local lesbian goes out and sees what her city has to offer. Local lesbian writes about it.
---
The first official Black Gay Pride took place on a beach in the Los Angeles area in 1988. Since then, black LGBT people have gathered annually to celebrate this event.
Last weekend, I had the honor of attending it for the first time. A friend in her 50s invited me. Up until then, I had never heard of this event, lovingly referred to as Black Pride–it doesn't get nearly as much attention as LA Pride or Dyke Day LA–but it's something that my friend and hers have attended for years.
We set up a tent on the beach, played music, relaxed, and went in the water for a while. After we got dry, my friend and I tried to fly a kite, and when it didn't stay up in the air, two women that we had never met, excitedly gave us tips from the comfort of their tent.
"You gotta run with it… Go closer to the water… There ya go!"
That encounter sort of describes the spirit of the event– fun, unpretentious, like a family gathering… but the good kind.
Later, there was a twerking contest, followed by a "hot body" contest, both of which were entertaining.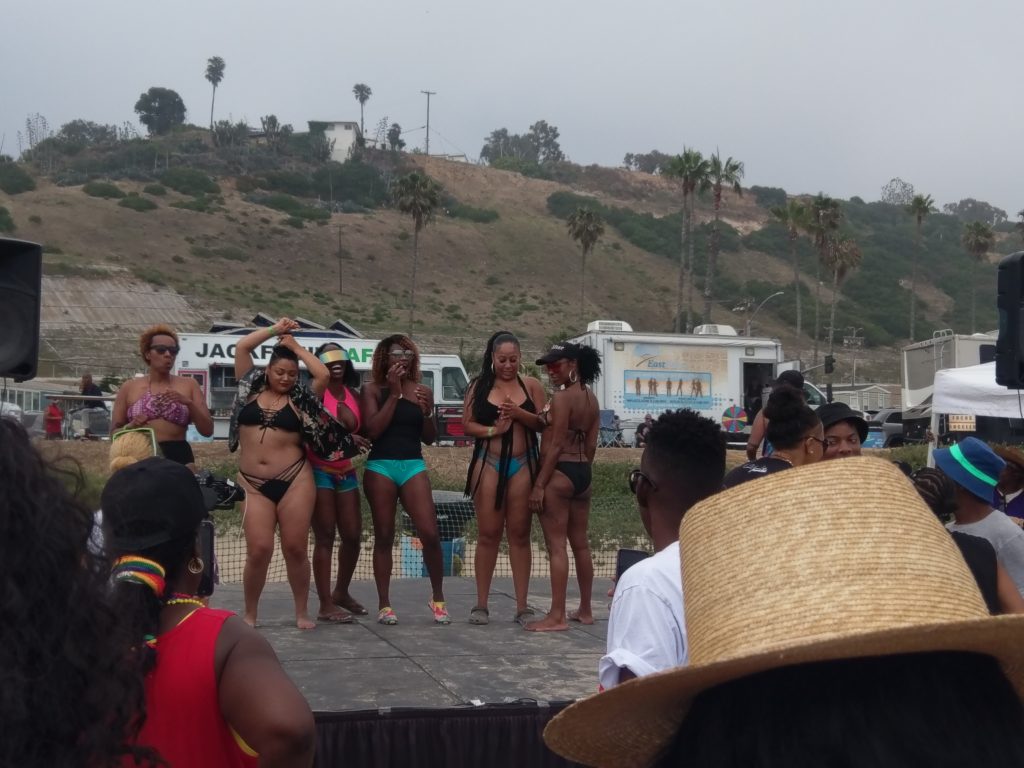 Towards the end of the day, there was a tribute to Michelle Levy, a lesbian who had hosted a club event called Michelle's XXX for over a decade. She provided a safe space for lesbian and bisexual women of color, and it was clear that her recent death deeply affected most of the people in attendance. Doves were released in her honor, and then the MC said "Michelle wouldn't want us to be sad… Let's keep the party going."
By attending Black Pride, I learned more about black gay and lesbian history, and as with most events that are both black and gay, I felt an extra level of belonging.
---
Visit LABLACKPRIDE.COM for more info