Description: Local lesbian goes out and sees what her city has to offer. Local lesbian writes about it.
---
Los Angeles Lady Arm Wrestlers (LA LAW) is a non-profit that puts on over-the-top arm wrestling tournaments that are just as much about performance art as they are about actual arm wrestling.
Well over a hundred people showed up to LA LAW's Fall Brawl which took place at Angel City Brewery in Downtown Los Angeles on a Thursday night. Wrestlers included: Prickly Pear, Postpartum Depression, Lemon Meringue Sly, Mother Earth, Justice Ginsburg, and Glitoris.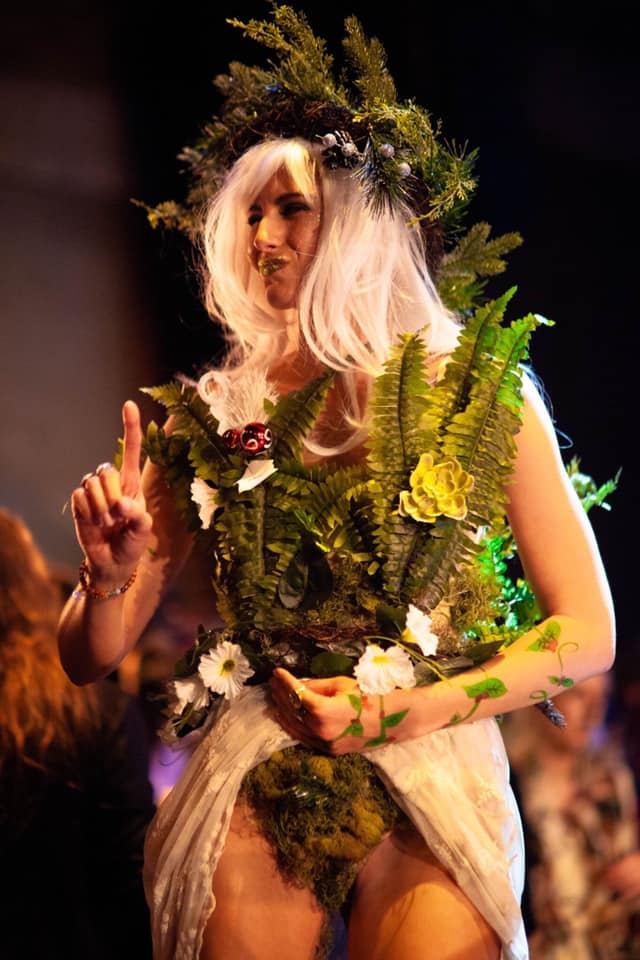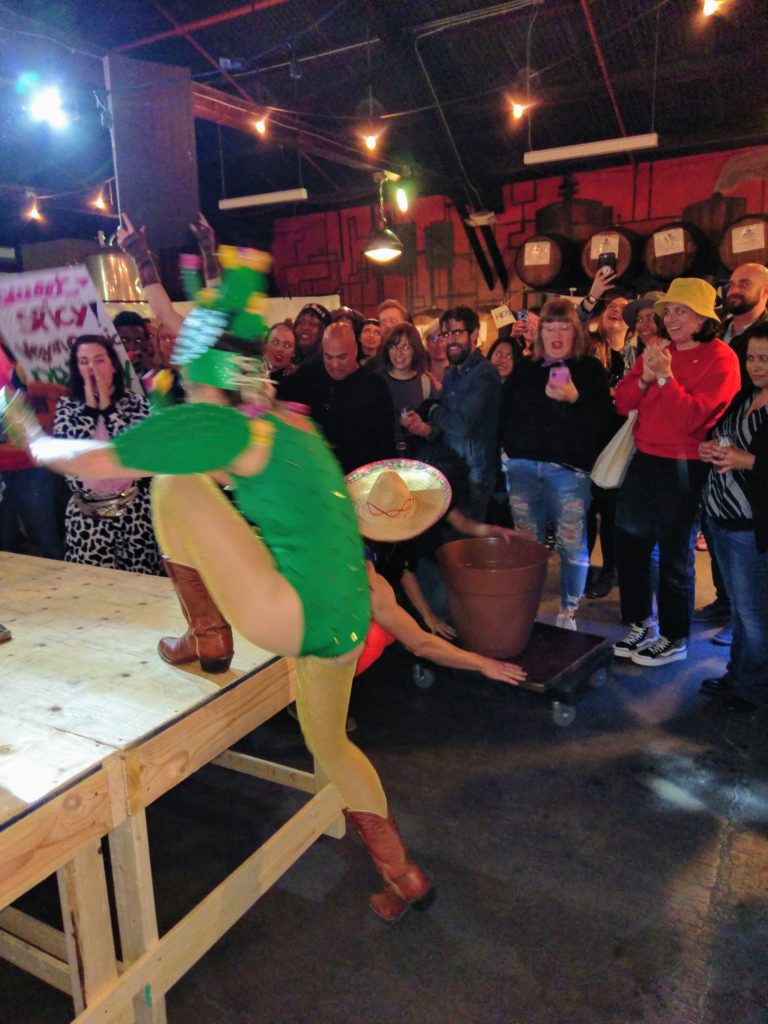 The dramatic entrances were my favorite part. Prickly Pear got rolled in on a dolly while sitting in a flower pot. Justice Ginsburg's crew came out chanting "she's the law" and got the crowd to join in. Along with her costume-clad sidekicks, one wrestler performed a song from the CATS musical (I'm guessing, because I've never seen CATS and don't intend to).
More drama ensued when Postpartum Depression lost a match to Lemon Meringue Sly, then accused her of cheating, threw a pie in her face, and stormed off the stage. I think the pie-throwing was all part of the act, but don't quote me on that.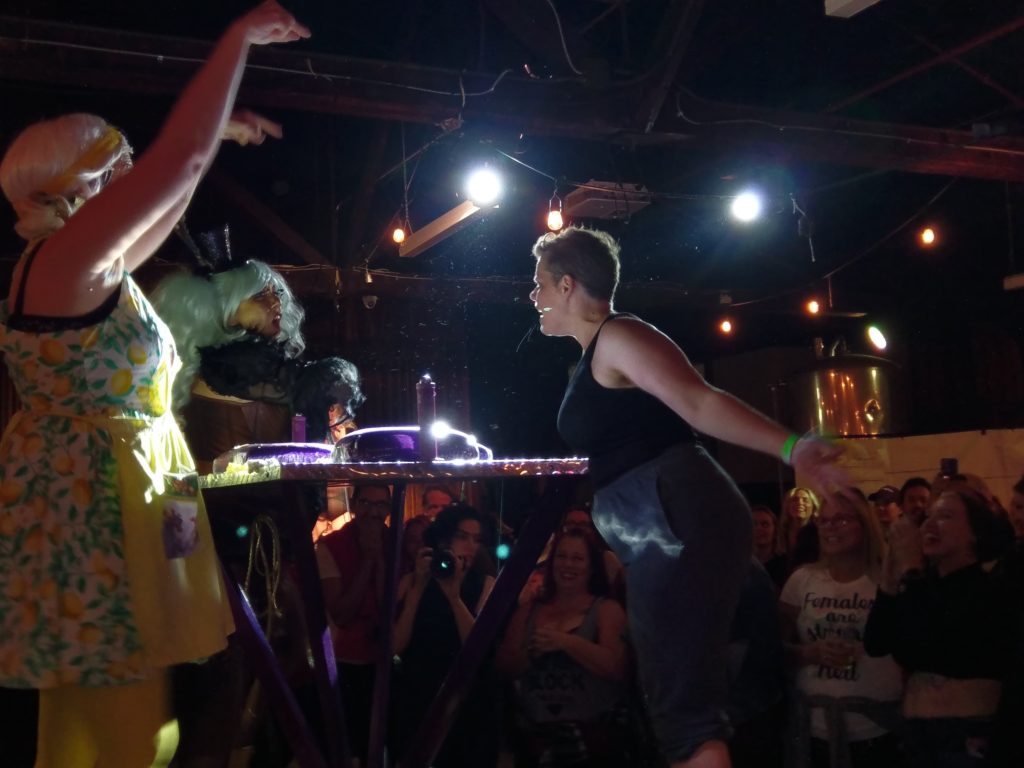 Justice Ginsburg and Mother Earth were the night's strongest competitors. Both women made it to the final round where they went head to head in a best out of three battle. The crowd was divided, with half of us cheering for Mother Earth, and the other half yelling "she's the law" in support of Ginsburg.
Mother Earth put up a good fight, but Justice Ginsburg eventually won. And that was the conclusion of the most "LA" event that I've ever attended.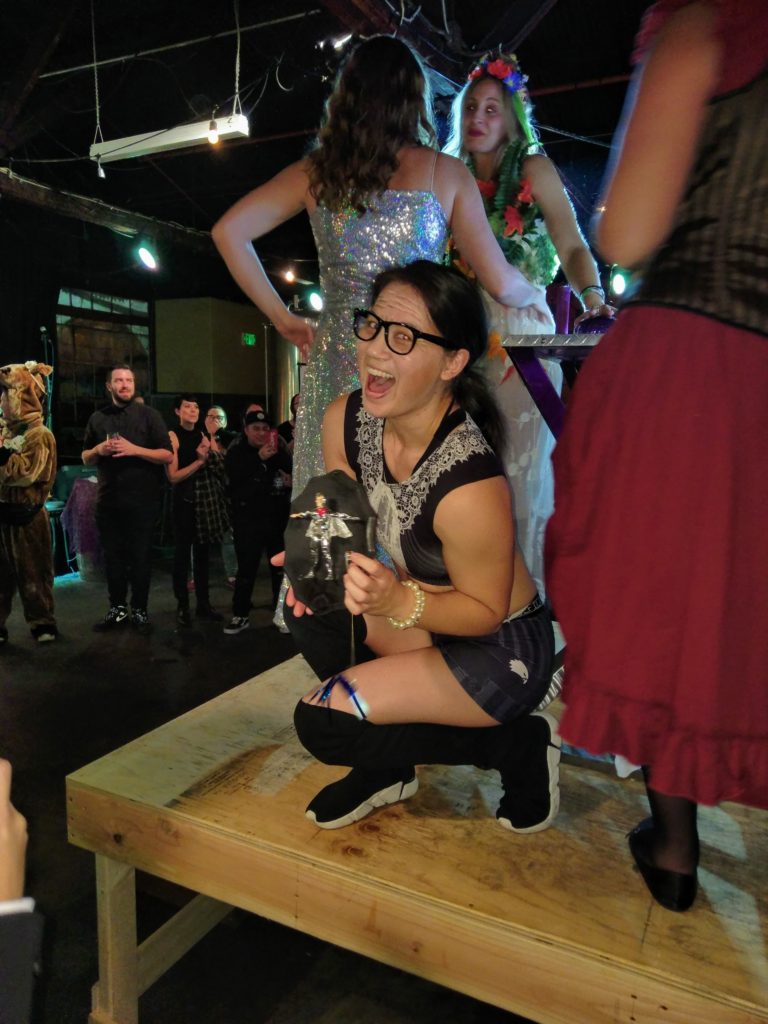 ---
To hear about future events, follow Los Angeles Lady Arm Wrestlers on Facebook and Instagram