Twenties is a comedy about three best friends who are all trying to "make it" in Hollywood. The semi-autobiographical series was created by Lena Waithe (Queen & Slim, The Chi, Master of None) and premiered on BET earlier this month.
The lead character Hattie (Jonica Gibbs) is a black, gender non-conforming lesbian– a stud, if you will–and it's refreshing to see how comfortable she is in her identity.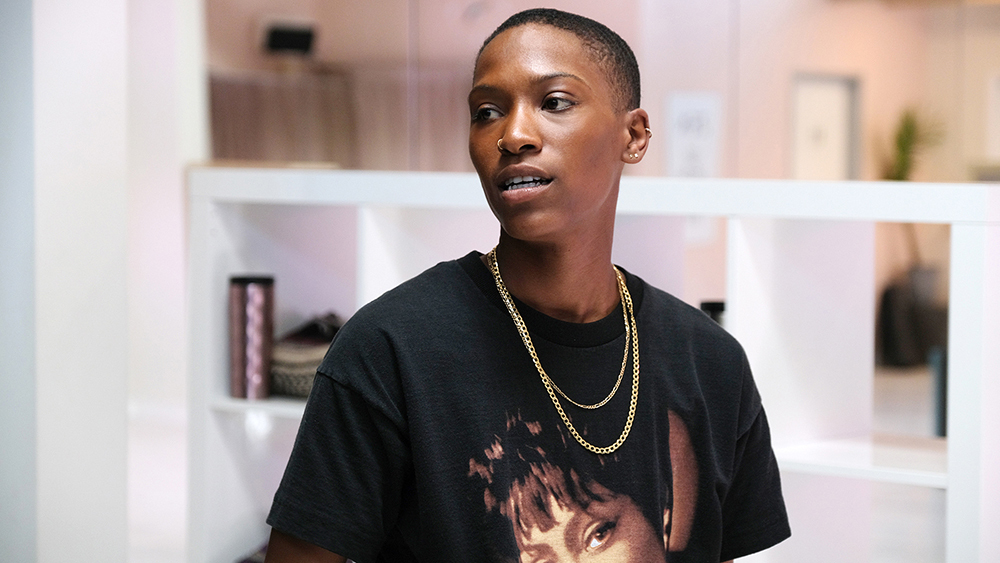 It's great that her main story line isn't about "coming out", dealing with parents who "just don't understand," or any of the other tragic gay story lines we've seen a hundred times before. Instead, her main struggle is trying to get her shit together and make it as a TV writer.
As a way into the industry, Hattie starts working the not-so-glamorous job of Writers' PA. This leaves room for a lot of hilarious moments as she runs around grabbing coffee, picking up dry cleaning, and generally being at the beck and call of her (female) boss, who seems to maybe have a crush on her. We'll have to see how that plays out over the rest of the season.
Overall, Twenties is a funny show. Every episode feels too short, and leaves me wanting more. The fact that the main character is also a black lesbian is just the cherry on top.
Twenties airs on BET on Wednesdays at 10/9c. Episodes are also available for purchase on YouTube and Amazon, or on BET.COM with an existing cable subscription. Please support the show!