Actualize is an invite-only lesbian gathering that takes place in Southern California every year in May. I just got back from the last one, and these were some of the highlights:
THE POOL PARTY
This year, we kicked the pool party off with a race across the pool. The winner got a "Lesbians Don't Owe You Shit" T-shirt. We also tossed water balloons around until they broke, and played a game of basketball while still in the pool. The first team to score ten points won.
SONGWRITING WORKSHOP
We wrote a song as a group during a workshop that was led by Kimber Springs. The lyrics included lines like "pack up your flannels, put on your boots" and "a bunch of lezzies in subarus."
BULLDAGGER SWAGGER / PERFORMANCE BY PHRANC
Phranc attended and performed at Actualize this year. The last song of her set was the very catchy Bulldagger Swagger. She had everyone get up, form a dance circle, and well, do the bulldagger swagger. We had a lot of fun with it.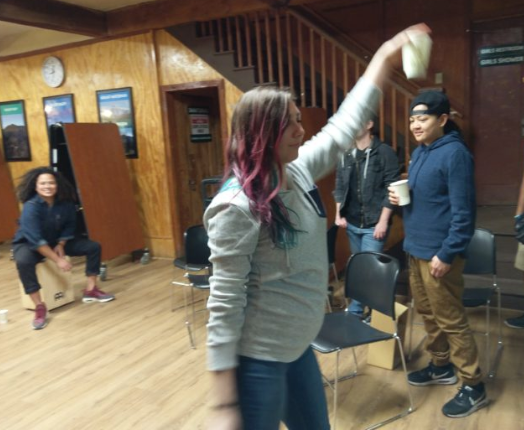 ELECTRIFIED EMBROIDERY
This year, the workshop with the highest attendance rate was "Electrified Embroidery." The aim of said workshop was to "weave art and science together by creating embroidery that lights up." Some people quit because it was kind of complicated, while others stuck it through, and had the pleasure of seeing their designs light up.
STORIES BY THE CAMPFIRE
On both nights, we sat around a campfire, ate s'mores, and told "ghosting" stories and more.
RANDOM JAM SESSIONS
With all the instruments lying around, not a day went by without someone getting on the drums or picking up a guitar.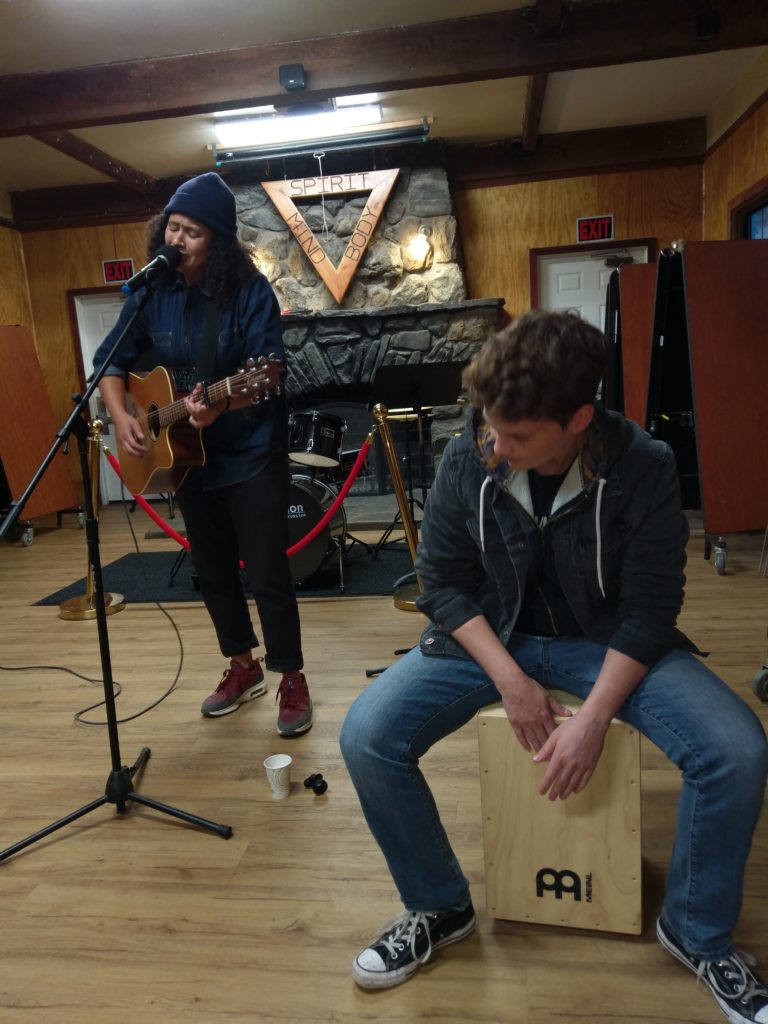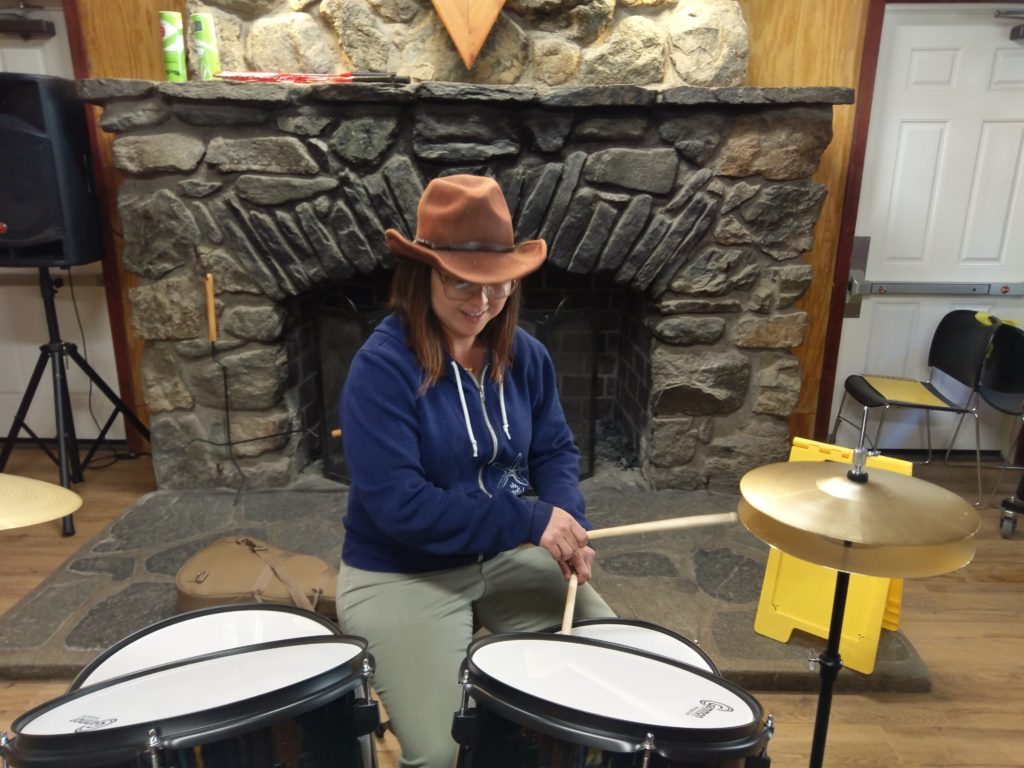 Overall, this was a fun-filled weekend that still allowed room for deeper connections to be made. Next year's gathering can't come soon enough.
---
Actualize is an intentionally-small, lesbian focused gathering. Tickets are not available to the general public. If you're interested in attending the next one, email us at [email protected]